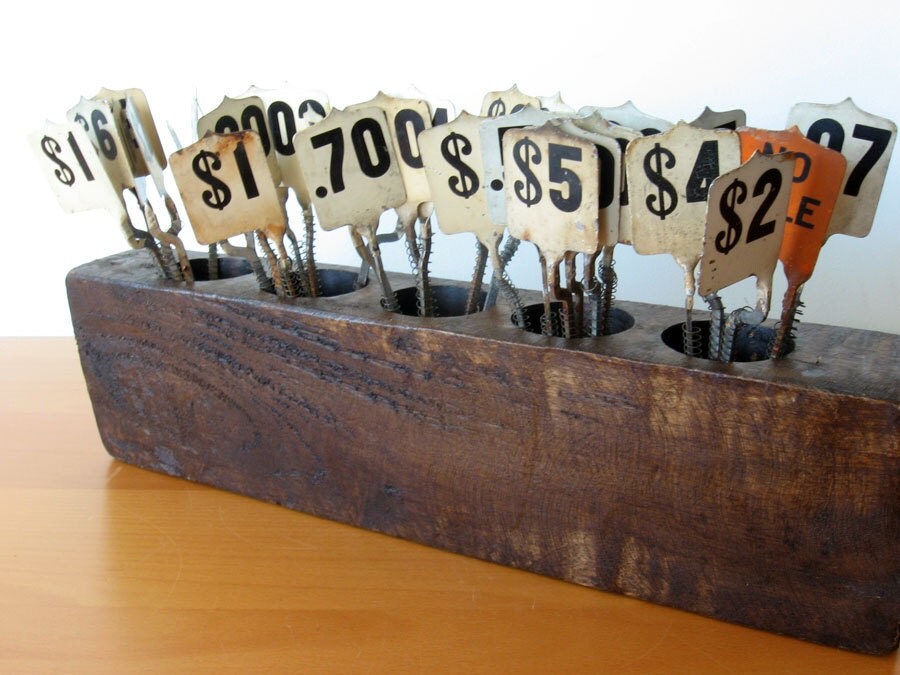 Vintage Cash Register Price Flag from Vintage Seventy Five
When it comes to pricing, there are many articles and books that give you basic formulas such as: (cost + labor + overhead) x 2 = wholesale price x 2 = retail price. The problem is that this formula works only if you are looking for the minimum profit as a goal. What it does not address is the real problem we have with pricing our creative work: understanding and determining its perceived value.
The definition of perceived value according to BusinessDictionary.com:
A customer's opinion of a product's value to him or her. It may have little or nothing to do with the product's market price, and depends on the product's ability to satisfy his or her needs or requirements.
Let's think on this a moment. Every product has a specific kind of customer that it is made for. Do you know who your customer is and what they value?
More importantly: Do you value your own work as much as other people do?