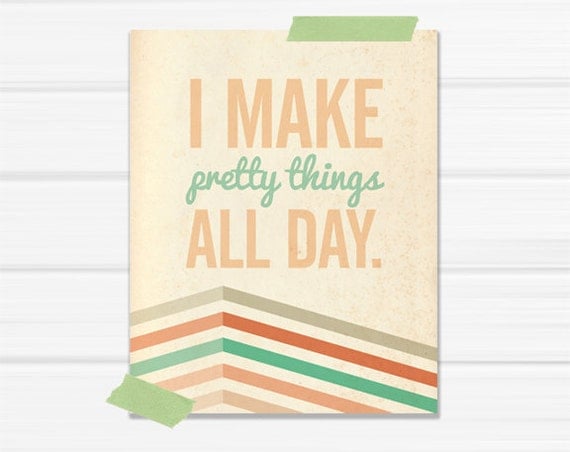 I Make Pretty Things All Day Print by Yellow Heart Art
When I started my journey through self-employment, I was sure of one thing: I would never hire an assistant. I was going to be wonder woman, doing it all no matter how overwhelmed I got. I would be on top of everything and nothing would fall behind.
Obviously I became an entrepreneur with some major rose-colored glasses.
Share on Facebook